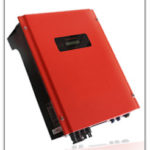 360 Turbines in agreement with Beijing Kinglong New Energy Technology Limited is delighted to announce that we now offer a wide range of inverters to our European, Middle East and African customers at extremely competative prices. Our Sunteams inverter range are the choice of many professionals meeting and exceding performance and reliability of all competitor brands, see specifications below:
We provide a full range of inverters for indoor and out door applications including Sunteams, Solartech and String Inverters. Our plug and play models are desiged to meet our customers requirements with simple and easy installation.
Feel free to contact one of the 360 Turbines sales team to discuss the full range of inverters available.
Model No.: Sunteams 1500; 2000; 2500; 3000; 3600; 4000; 5000
Inverter Description:
The inverter efficiency reaches 96%-98%
MPPT efficiency >99.5%
Non-fan design
IP65 Protection
Transformerless design
RS232 & RS485 Communication
Lead-free
Hanging design with simple, easy installation method
Certs: CE G83 G59 VDE TUV SAA
5 year Manufacturers Warranty (Extendable)
Tech specs available for viewing and download on our website at www.kinglongpower.com
Packaging details: Inner box: foam; Outer box: carton
Shipped from: Shanghai
Trade Terms: FOB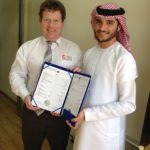 360 Turbines is delighted to announce that we have opened our new trading office "Three Sixty Turbines Middle East FZE" in Sharjah UAE. The Middle East continues to be a strategic region with significant growth opportunities for our company. We currently have a large stock of turbines and turbine components in our Sharjah Depot including GE frame 9, 6 and 5 buckets and nozzles, Frame 5N Thermal blocks, Frame 5LA rotors, Frame 5P power plants, TG20 rotors and TG16 rotors. In addition we are now supplying new GE Frame 5, 6 and 9 rotors through our Sharjah office.
Our new office is located at: E LOB Office No. E-75G-34, P.O. Box 52510, Hamriyah Free Zone Authority, Sharjah, UAE 
Feel Free to contact one of our growing team through our web sitecontacts or contact Denis directly on +353 87 6209665
In line with 360 Turbines growth policy we are delighted to announce the opening of our China office. Danny Yueng has being appointed as 360 Turbines Asia Sales Director. Danny can be contacted at dyeung@360turbines.com or phone +86 136-8135-4028.
We at 360 Turbines are happy to welcome Danny to the company and know he will represent 360 Turbines with passion and profesionalism at all times. It is exciting to have an office in the largest economy in the world bring our unique collection of services to the Asia turbine market. We look forward to serving the Asia market with new and pre owned turbines along with hot section components and a wide range of auxilary equipment.
360 turbines is delighted to announce that we have reached agreement with Mohammed Almasri CEO of Almasri Energy International to represent 360 turbines in the Hashemite Kingdom of Jordan. With an ever increasing demand for power generation in the Kingdom 360 Turbines, together with Almasri Energy Internation, is uniqely positioned to supply the market with new and pre-owned  industrial gas turbines along with new, pre-owned and overhauled hot section components for new and existing power plant projects, service and overhauls. In addition we now offer new, pre-owned and overhauled rotors for many makes of trubines. 360 Turbines now offer a wide range of combustion marterial at extemely competative prices.
Feel free to contact Mohammed to discuss further the full range of services offered by 360 Turbines at:
ALMASRI Energy International
Amman, HKJ
+962 79 616 88 28
+962 77 237 66 43
PO Box 2285 Amman 11953 Jordan
Skype: mohammed.almasri69
POWER-GEN International is the industry leader in providing comprehensive coverage of trends, technologies and issues facing the generation sector. As the need to operate more efficiently and cost-effectively becomes increasingly important, no other event bridges challenges with solutions like POWER-GEN International.
More than 1,200 companies from all sectors of the industry exhibit each year and more than 19,000 attendees come together at POWER-GEN International for a horizontal look at the industry with key emphasis on new solutions and innovations for the future.